About Us
About Us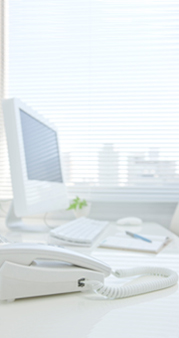 ED sonic network Limited
specializes in Telephone System and Network Cabling solution business for more than 10 years. Services include sale, installation, relocation, maintenance, repairing for telephone system (Keyline or PABX) by manufacturers Panasonic, NEC, Nitsuko, Toshiba, Iwatsu, AT&T and Nortel.
ED sonic network never end to provide high quality and up-to-date equipments, fast and prompt sales and after sales services, professional advices and technical supports to our customers. With our expertise and experience in network solution business, we greatly confidence that we must find the most suitable equipments and solutions for you.
Network Cabling for Telephone System and Computer Network is also one of our strength. We use high quality cable, wire and materials for networking to guarantee a stable and smoothing network can be provided to our customers. Striving to improve continuously in order to meet our customers' needs is our main goal.
Please kindly visit our Services and Products area to see what we could provide to you. And, Simply give us a call at (852) 2688 7799 or email us at info@edsonic.net , if you have any enquiries